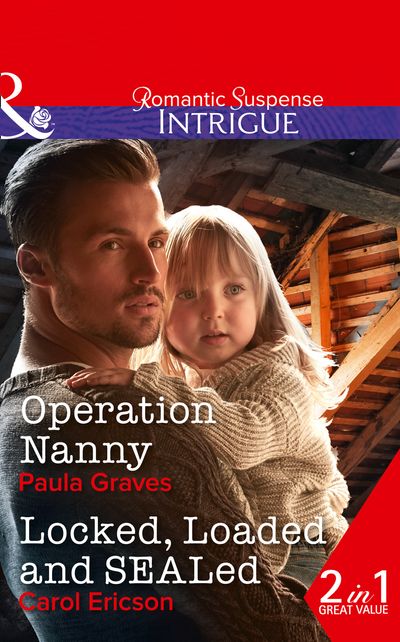 Operation Nanny: Operation Nanny
(Campbell Cove Academy, Book 4)

/ Locked, Loaded and SEALed

(Red, White and Built, Book 1)

By Paula Graves and Carol Ericson
Operation Nanny by Paula Graves
Jim Mercer was just supposed to be a nanny for Lacey Miles's orphaned two-year-old niece. But when the terrorists targeting her get bolder, the undercover security expert reveals himself. Can he save her and ignore their building attraction? Or must he sacrifice one for the other?
Locked, Loaded and SEALed by Carol Ericson
Navy SEAL sniper Austin Foley knows the tough and brilliant Sophia Grant may hold the key to thwarting a terrorist plot – but can he break down her barriers before disaster strikes?